With warmer weather fast approaching, it's the perfect time to get outside to enjoy some fresh air, a bit of lovely weather, and a much-needed break from the hustle of life. We believe one of the best things to do when the weather warms up is to find the nearest lake. Spend some good quality time enjoying all the water sports, whether that be fishing or swimming we're here it.
This is why we've made a list of the best lakes to visit in California. You don't want to miss out on these amazing places. Though it's important to remember, California weather can get quite warm. Be sure to plan accordingly.
1) Shasta Lake
There are so many amazing things to do when you visit Shasta Lake. If you're looking for a day of swimming, then you've got it. Or spend the day out on the boat. But if you have the time, we recommend taking a guided tour of Lake Shasta Caverns.
Address:

Shasta Lake Ranger Station
14225 Holiday Road
Redding, CA 96003
When to go:
Things to do:
Website:
2) Mono Lake
This ancient lake is a place you don't want to miss out on visiting. Mono Lake is an alkaline lake with trillions of brine shrimp. Which in turn attracts millions of migratory birds and is a great place for bird watching. However, there are many other great things to do. Be sure to stop in at South Tufa to see the Tufa Towers. The lake is only partially open right now, so be sure to check-in for the most up-to-date information before you head on out.
1 Visitor Center Drive
Lee Vining, CA 93541
When to go:
Things to do:
Website: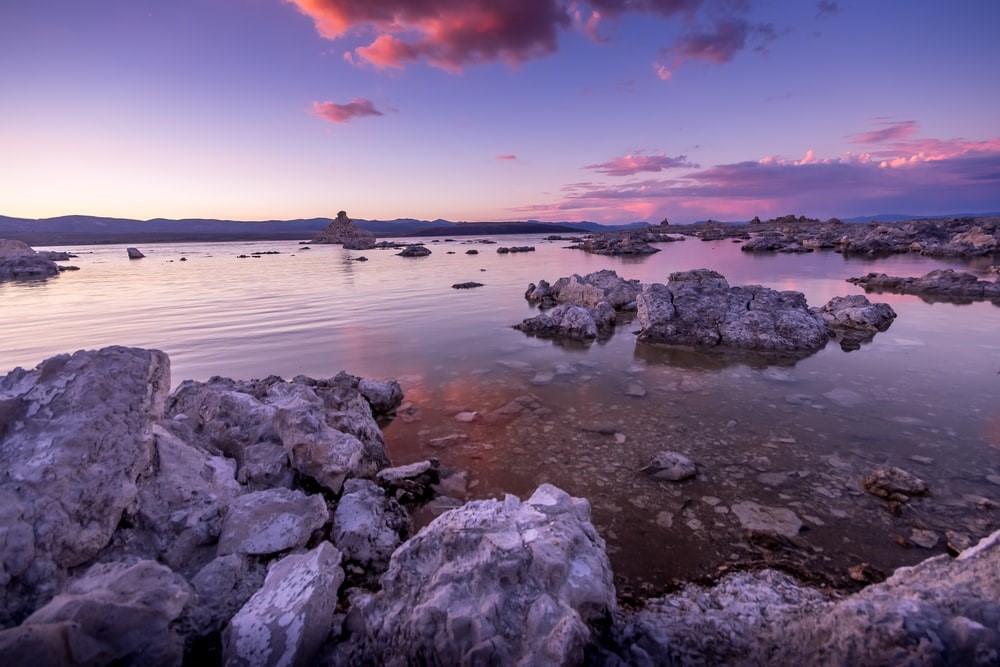 3) Mammoth Lakes Basin
This beautiful basin is full of many great adventures. Whether you're looking to find a lake with a quick drive or you'd rather spend some time hiking to a smaller option, you can find it all here. Only a short drive from Yosemite National Park, you'll find this stunning beauty is too good to pass up and you'll be wanting to return again and again.
Address:
When to go:
Things to do:
Website:
4) Lake Tahoe
As the most well-known lake in the state, the beautiful and clear Lake Tahoe has plenty of attractions. While the best times to visit are in the spring and fall, there are plenty of things to do during the summer and winter months as well.
Address:

California Visitor Center
4114 Lake Tahoe Blvd.
South Lake Tahoe, CA 96150
169 Highway 50
Stateline, NV 89449
When to go:
Things to do:
Website: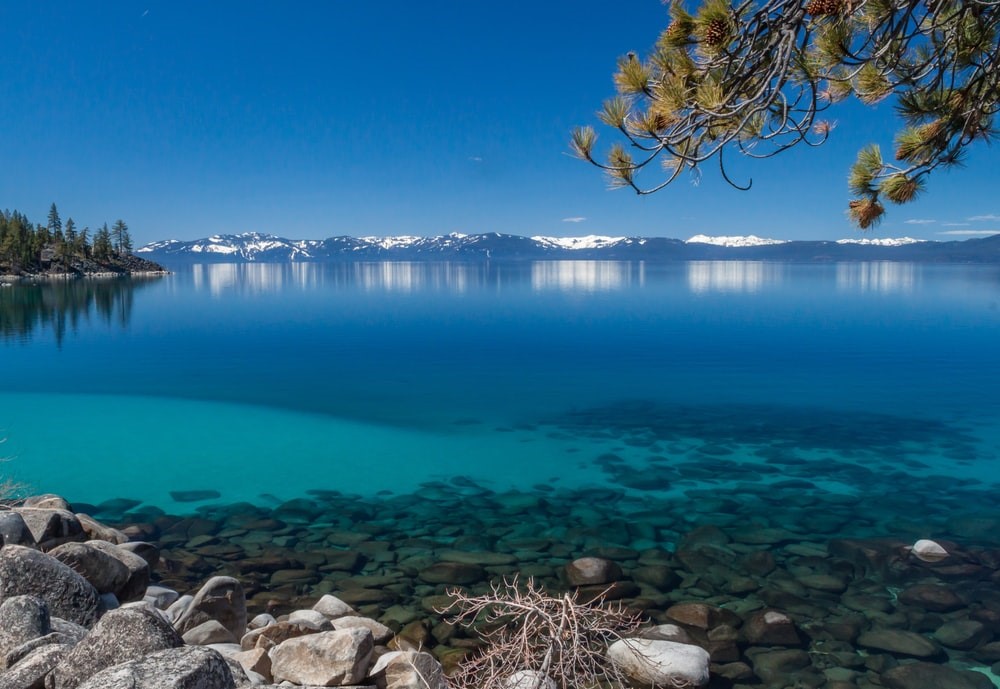 Though we may have only listed a few of our favorite lakes to visit, there are plenty more great options to choose from. Did we mention your favorite? If so let us know in the comments. And even more importantly, let us know if we haven't mentioned yours! We might be really missing out.
If you're looking for a new place to set up your home office, or interested in moving to the beautiful state of California, find your next dream apartment here.
While one your search for the best apartments, be sure to check out, the three most affordable places to live in California.