California is a beautiful state filled with so many fun places to explore, like all of the many national parks or heading to one of the many amazing Napa Valley Wineries. However, with spring in full force now, it's the perfect time to see all of the flowers California has to offer. Whether you're looking for a short trip to somewhere close or a full day of adventure, you're going to find it here.
Remember to check out the weather and local updates before heading out on your adventure. And while you're here, be sure to check out Market Apartments to find your next dream apartment.
1) Anza-Borrego Desert State Park
Anza-Borrego Desert State Park is located in eastern San Diego County and is the perfect stop to add to your list this spring. The star this year is the purple Desert Sand Verbena, though that's hardly the only option available to see. And while you're there, you might also spot a desert bighorn sheep or two. You'll want to be sure to check out their weekly updated map of spring flowers and where you can spot them.
2) Lavender Festival
Starting at the beginning of May, the Lavender Festival is located in Cherry Valley. It's the perfect place to get away to explore all the lovely delights of lavender. Stroll through acres of lavender or catch a ride on the guided tractor-pulled wagon tour. And when you're done exploring the beauty of the lavender plants, stop in for a lavender taste, with drinks and desserts. Be sure to make a pit stop at the Tea Room for the popular iced Lavender Latte.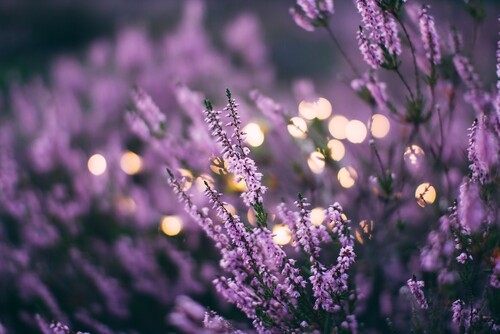 3) Idyllwild Nature Center
If you're worried about missing out on some of the flowers because you're too late in the season, don't be. Idyllwild Nature Center is the best stop for this. Thanks to the high elevation, the flowers don't typically make an appearance until a bit later in the season. Take one of the many hikes in the area to find some stunning views of the spring flowers. Or plan your visit over the weekend of the Wildflower Festival.
4) Carlsbad Flower Fields
The Carlsbad Flower Fields have been in operation for over 60 years and with good reason. The spectacular views of the wildflowers on the hills of North San Diego County is one you won't want to miss out on. Though we recommend heading up for the flowers alone, there are other things you can explore. Like the bird aviaries or stroll through the artist gardens. All tickets for the flowers must be purchased online, so plan ahead before heading out on your adventure.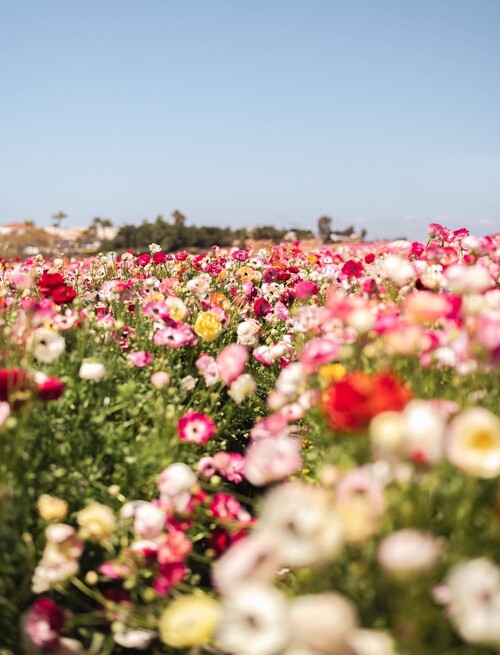 As always there are several more places with stunning spring flowers that we couldn't possibly name them all. While these are our favorites that we've been checking out this year, let us know in the comments which ones are your favorites. What places do you feel like you can't miss out on?
If you're looking for a new place to live in the gorgeous state, find your next dream apartment here. While you're here, be sure to check out, some of the most affordable places to live in California.