With the holiday season now in full swing, it's the perfect time to do all of the activities reserved specifically for this time of year. However, there can be a lot of great options to choose from. From well-known ideas like heading to the theme parks for the day to more local festivities. Today we've got a list of some of our favorite things to do when December rolls around. As always be sure to check the website for current updates and changes that may have occurred.
1) Christmas Tree Lane
Located in Fresno, Christmas Tree Lane is a tradition dating back a hundred years. During the month of December, North Van Ness Boulevard becomes a winter wonderland for visitors. The 2-miles stretch has over 140 homes and 300 trees decorated and displayed. You can drive through the space and choose to stroll through the area, making the evening even better. Be sure to check out their website for more details about parking and other guidelines.
2) The Mission Inn Hotel and Spa's Festival of Lights
For the last 30 years, the Festival of Lights has been lighting up the Inland Southern California community. Running from late November to early January, there is plenty of time for you to stop by. But you definitely don't want to miss out on one of the nation's largest holiday light collections.
3) GLOW
The South Coast Botanic Garden hosts GLOW, Garden Lights and Ocean Waters. The experience runs from the end of November through the middle of January. Coming back for the second year, you can bet this year will be even better than the last. Not only will there be food, drinks, and music, but there's also a stunning display of lights that you won't miss. For more information about the experience as well as pricing for tickets check out their website.
4) Santa's Village
Located in Skyforest, Santa's Village is the perfect place to spend the day. Head on over any time between the end of November and the first of January to visit Santa's Village. The dazzling Christmas Wonderland, with an even better backstory you'll want to check out, is a great activity for the whole family. There are character meet-and-greets, special events, and so much more. Be sure to plan your trip for events you want to check out. We suggest Mrs. Claus' Tea Party.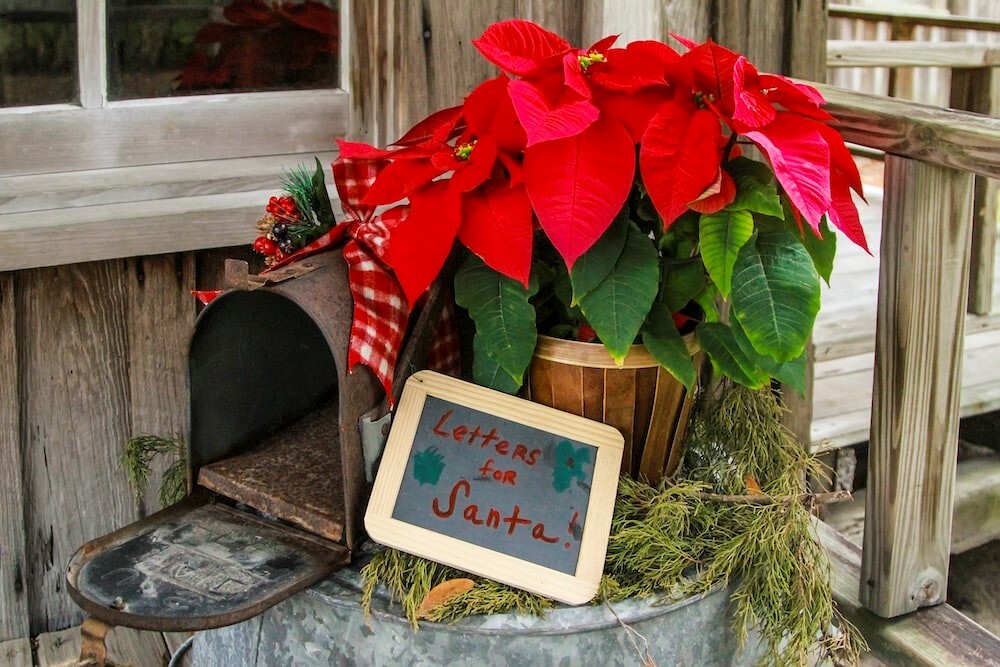 While we may have only mentioned a few of the numerous options available, you can still find many more throughout the state. Let us know in the comments if we mentioned your favorite, or if we didn't let us know what we're missing out on.
If you're looking for a new place to live, or are interested in moving to the gorgeous state of California, find your next dream apartment here. While on your search for the best apartments, be sure to check out, some of the most affordable places to live in California.