The Thomas Studio City Apartments
The Thomas Studio City Apartments located in Studio City, California offer you all the comfort and convenience you've been looking for while being situated in a perfect location. The stellar amenities both throughout the community as well as in your home make this the best place to call home. Be sure to schedule your tour today.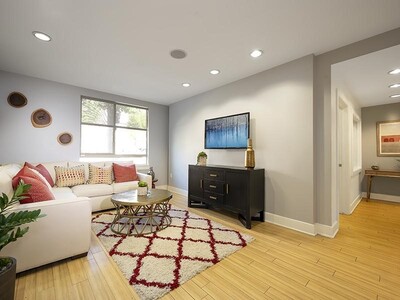 Amenities
Besides the great location of The Thomas Studio City Apartments, there are so many more reasons to choose this complex. These great pet-friendly apartments come in two spacious options: one and two bedrooms to fit all your needs. Here you'll be able to enjoy fully-equipped kitchens with stainless steel appliances as well as wood flooring throughout your apartment. There's also an in-unit washer and dryer. Plus so much more.
This complex has great community amenities for you to enjoy as well. The community offers bike storage as well as stunning views of Hollywood Hills and professional and responsive management. There's also an amazing fitness center for you to work out in. Plus so much more.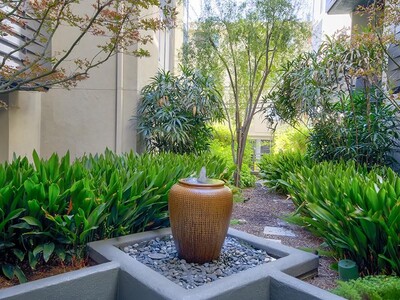 Neighborhood
This beautiful complex is located in a thriving neighborhood. The Thomas Studio City Apartments are located near several amazing places to shop, like the Westfield Fashion Square as well as Studio City Plaza. If you're looking for a day of adventure, then there is plenty to choose from. Head over to the Los Angeles Zoo or go to Franklin Canyon Park. No matter what you choose, you're guaranteed to have a fun day. Be sure to check out Your Good Neighbor Restaurant for a delicious meal.
For more information about this apartment or other great options, head over to our site. And if you need to know more about our great state, be sure to check out the most affordable places to live in California found here.
The Thomas
Welcome home to your new Studio City, CA, apartment at The Thomas! Our stylish apartments offer you all the comfort and convenience you've been searching for in the perfect location. Enjoy easy access to all the entertainment of the city, as well as opportunities for adventure in the scenic beauty of California. Spend weekends exploring Wilacre Park, Coldwater Canyon, or discover the delights throughout the city of Los Angeles. Get the perfect morning pick-me-up at Alfred Coffee and enjoy an evening dining out at Firefly or Tuning Fork LA. After a full day, you'll enjoy nothing more than coming home to The Thomas, where every feature has been designed to make you feel instantly at home. Contact us to schedule a tour today!
About
1 and 2 bedroom
Call for Pricing
Address
4121 Radford Avenue
Studio City, California, 91604
Contact
(855) 927-4701
amc_thethomasapts_propertywebsite@leads.anyonehome.com
Floorplan
SQ Feet
Bed/Bath
Price
1 Bed 1 Bath 684
684
1 Bed
1 Bath
Contact Us for More Details
See Website
1 Bed 1 Bath 693
693
1 Bed
1 Bath
Contact Us for More Details
See Website
2 Bed 2 Bath 1022
1022
2 Bed
2 Bath
Contact Us for More Details
See Website
2 Bed 2 Bath 1118
1118
2 Bed
2 Bath
Contact Us for More Details
See Website
1 Bed 1 Bath 767
767
1 Bed
1 Bath
Contact Us for More Details
See Website
1 Bed 1 Bath 826
826
1 Bed
1 Bath
Contact Us for More Details
See Website
2 Bed 2 Bath 1019
1019
2 Bed
2 Bath
Contact Us for More Details
See Website
2 Bed 2 Bath 1057
1057
2 Bed
2 Bath
Contact Us for More Details
See Website
1 Bed 1 Bath 621
621
1 Bed
1 Bath
Contact Us for More Details
See Website
1 Bed 1 Bath 667
667
1 Bed
1 Bath
Contact Us for More Details
See Website
1 Bed 1 Bath 673
673
1 Bed
1 Bath
Contact Us for More Details
See Website
1 Bed 1 Bath 674
674
1 Bed
1 Bath
Contact Us for More Details
See Website
1 Bed 1 Bath 683
683
1 Bed
1 Bath
Contact Us for More Details
See Website
2 Bed 2 Bath 1014
1014
2 Bed
2 Bath
Contact Us for More Details
See Website
2 Bed 2 Bath 1023
1023
2 Bed
2 Bath
Contact Us for More Details
See Website
See Website