There are so many fun activities to do when you live in California. Especially when there are so many great museum options at the ready. Whether you're looking for a fun afternoon visiting a new thrift shop or enjoying one of the amazing lakes, you are bound to find something for everyone. But with fall in full force, one of our favorite things to do is check out the amazing fall foliage.
Today we've compiled some of our favorite places to go to see the beautiful fall colors that you'll want to be sure to check out. As always, be sure to visit local websites for updates and weather information. And while you're here, be sure to check out Market Apartments to find your next dream apartment.
1) Bishop Creek Canyon
Bishop Creek Canyon is an outdoor wonderland that offers several stunning lakes and beautiful 13,000-foot peaks. Take the Bishop Pass Trail for a fishing trip, or to simply see all that nature has to offer. But be sure to give yourself enough time to explore all there is to offer spread throughout the area.
2) Big Bear Lake
Situated in the heart of Southern California, Big Bear Lake is an easy drive from many locations. And offers some gorgeous fall foliage. Strolling through the streets and looking at all the colorful trees is a perfect way to spend the weekend. We also recommend you look on their town website for some of their upcoming events to celebrate while you're there.
3) Sonora
Sonora is located in the Sierra Nevada Foothills, which gives you the perfect opportunity to see some beautiful fall colors. All while you are also exploring a charming historic downtown. There are so many great outdoor options to choose from that can help you get right up close to those beautiful colors. And when you're done for the day, check out some of the amazing places to eat.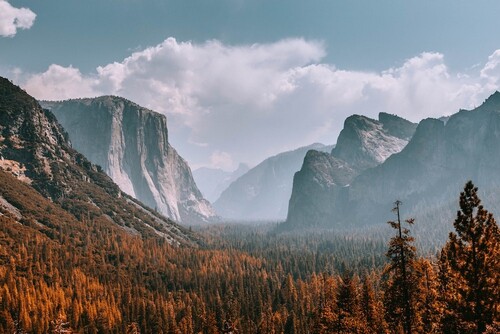 4) Hope Valley
While Hope Valley is a pretty famous spot along the Carson Pass. Perfect for fly fishing, artists, hikers, and anyone else who can appreciate the beauty of the pass. This is still a must-see when you're picking out your fall color destinations. One of the greatest features of this beautiful valley is how visitors can scan the meadows and see nothing but the landscape.
5) Lake Sabrina
Lake Sabrina sits high in the Inyo National Forest and is only 20 minutes from southwest Bishop, California. With plenty of things you can do, like boating, dining, and cabin rentals, it can be easy to overlook the absolutely stunning beauty of the area. However, take some time to see the trees as they turn to a stunning shade of orange. You won't be disappointed.
6) Julian
Located in the Cuyamaca mountains, Julian offers a getaway from the hectic rush of city life. Not only can you spend a good amount of time looking at all of the amazing scenery options and all of the fall foliage. You can also spend some time enjoying the quant town packed with romantic B&Bs, shop stores, and plenty of fresh air.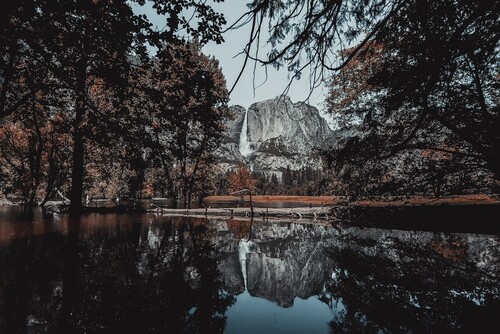 With all of these amazing views listed, it can be hard to choose which one you want to try first. Let us know if you've tried any of them or if we are missing some of your favorites.
If you're looking for a new place to live, or are interested in moving to the gorgeous state of California, find your next dream apartment here. While on your search for the best apartments, be sure to check out, some of the most affordable places to live in California.