Oasis Anaheim Apartments
Oasis Anaheim Apartments are located in Northeast Anaheim, California. Here you'll find everything you've ever dreamed of having in your next home. With the luxury of a stunning location as well as open floor plans chock full of amenities. You don't want to miss out on calling this home. Be sure to schedule your tour today.
Amenities
At Oasis Anaheim Apartments, there are plenty of amazing amenities that you don't want to miss out on having in your next home. These beautiful pet-friendly apartments come in two options: one and two bedrooms to fit all the needs of you and your family.
Here you'll enjoy fully equipped kitchens that offer stainless steel appliances and a kitchen island. You'll also have air conditioning, a walk-in closet, and a balcony or patio. Plus you'll have an in-unit washer and dryer.
If you're looking for some luxurious community amenities, then come check out Oasis Anaheim Apartments. The complex has a fitness center for those looking for a great place to work out. As well as a business center and clubhouse. If you're looking for some more luxurious amenities, you'll find them here. With a sports court, yoga studio, game room, and of course a resort-style pool and spa.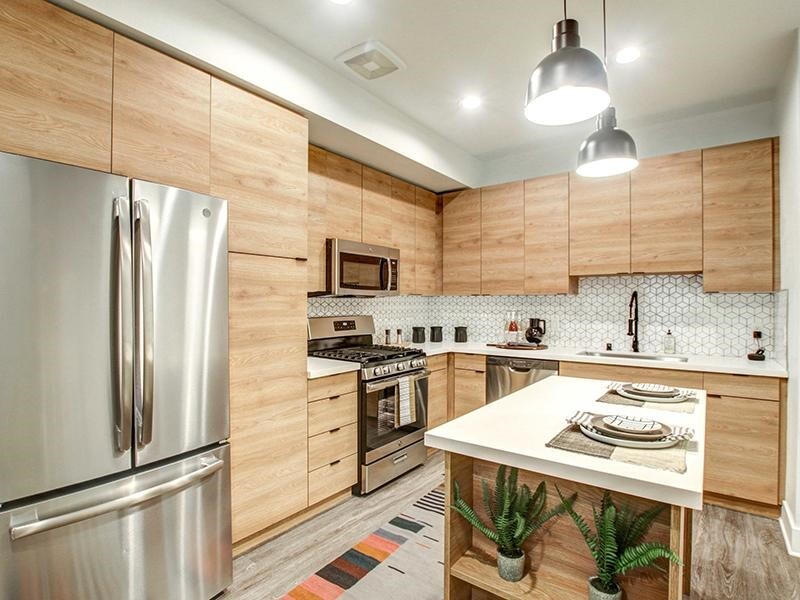 Neighborhood
You'll quickly see that Oasis Anaheim Apartments is located in a wonderfully thriving community. If you're looking to get some shopping head on over to Brea Mall in Anaheim. Or if you'd rather have a fun adventure, spend your day exploring Disneyland and the attractions nearby. Or maybe you'd rather catch a baseball game, it's also an option. The Los Angeles Angels stadium isn't far. And while you're out, head over to the nearby Blake's Place for some delicious barbeque food.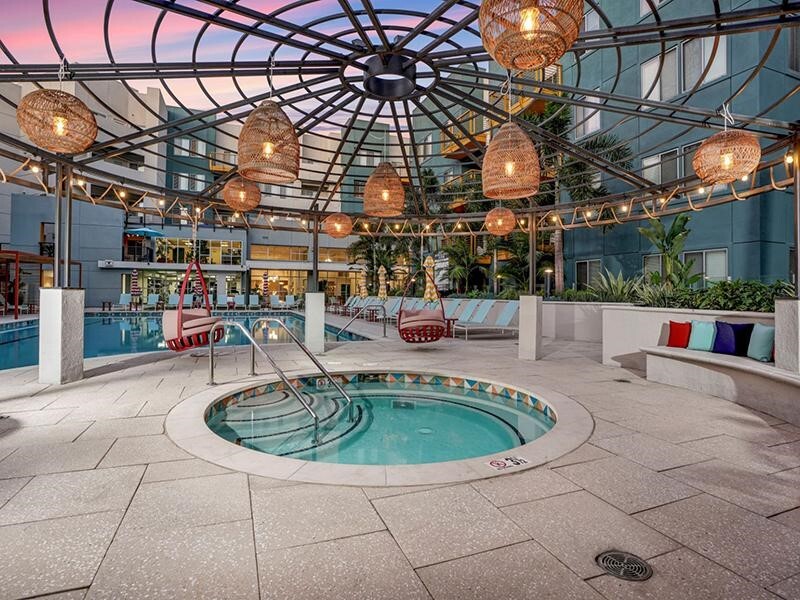 For more information about this apartment or other great options around California, head over to our site. And if you're looking for some ways to save money while renting in California, check out our post on tips to do just that.
Oasis Anaheim
Ready for your next big adventure? Find everything you've been waiting for at The Oasis Apartments in Anaheim, CA!
Our Anaheim, CA apartments were designed with the resident in mind, putting you in control of the way you feel at home. Here, you'll discover the meaning of comfortable living! Choose from our available, well-appointed 1 & 2 bedroom Anaheim apartments that provide you with every comfort. Enjoy open floor plans, central air, private balconies/patios, and extra storage. Living at our apartments for rent in Anaheim means being a part of a thriving community; shared amenities on-site include a sparkling pool, fitness center/yoga studio, resident clubhouse, recycling services, business center, BBQ grills, and more!
You deserve to love where you live, so don't settle. Our centrally located property makes both work and play in SoCal easier than ever. Close proximity to the 91, 55, 22, and 5 freeways makes commuting a breeze. At The Oasis, our mission is that you'll always look forward to coming home. Call and book your tour of The Oasis today!
About
1 & 2 Bedroom Apartments, Lofts, & Townhomes
Call for Pricing
Address
3530 E La Palma Avenue
Anaheim, California, 92806
Contact
(855) 481-5203
amc_oasisanaheim_propertywebsite@leads.anyonehome.com
Floorplan
SQ Feet
Bed/Bath
Price
1BDCR
651
1 Bed
1 Bath
Contact Us for More Details
See Website
1BDER
901
1 Bed
1.5 Bath
Contact Us for More Details
See Website
2BDBR
1088
2 Bed
2 Bath
Contact Us for More Details
See Website
1BDAR
639
1 Bed
1 Bath
Contact Us for More Details
See Website
1BDBR
648
1 Bed
1 Bath
Contact Us for More Details
See Website
1BDDR
714
1 Bed
1 Bath
Contact Us for More Details
See Website
1BDFR
964
1 Bed
1.5 Bath
Contact Us for More Details
See Website
1BDHR
964 - 1090
1 Bed
1.5 Bath
Contact Us for More Details
See Website
1BDGR
984
1 Bed
1.5 Bath
Contact Us for More Details
See Website
2BDAR
1038
2 Bed
2 Bath
Contact Us for More Details
See Website
1BDJR
1041
1 Bed
2 Bath
Contact Us for More Details
See Website
2BDCR
1090
2 Bed
1.5 Bath
Contact Us for More Details
See Website
2BDDR
1101
2 Bed
2 Bath
Contact Us for More Details
See Website
2BDER
1103
2 Bed
2 Bath
Contact Us for More Details
See Website
2BDFR
1114
2 Bed
2 Bath
Contact Us for More Details
See Website
2BDGR
1246
2 Bed
2.5 Bath
Contact Us for More Details
See Website
2BDHR
1246
2 Bed
2.5 Bath
Contact Us for More Details
See Website
See Website