Alhambra at Mace Ranch Apartments
Alhambra at Mace Ranch Apartments, located in Davis, California, is where you'll find the best in luxury living. Situated in a stunning neighborhood and surrounded by shopping, dining, and entertainment, there is always something to do. Along with the fabulous amenities both in the home and throughout the complex that you don't want to miss out on. Be sure to schedule a tour today!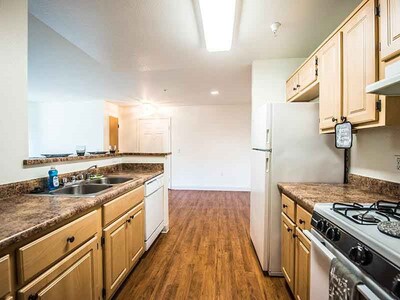 Amenities
At Alhambra at Mace Ranch Apartments, there are plenty of amazing amenities that you don't want to miss out on having in your next home. These beautiful pet-friendly apartments come in four stunning options: one, two, three, and four bedroom options to fit all the needs of you and your family. Here you'll enjoy spaces with fully-equipped kitchens with a gas stove and dishwasher. Plus you'll have central AC and heating, as well as a patio or balcony. And you'll have washer and dryer hookups.
If you're looking for some luxurious community amenities, then come check out Alhambra at Mace Ranch Apartments. The complex has a 24-hour fitness center for those looking for a great place to work out. And, of course, a swimming pool for cooling off on all those hot evenings during the summer. Plus so much more.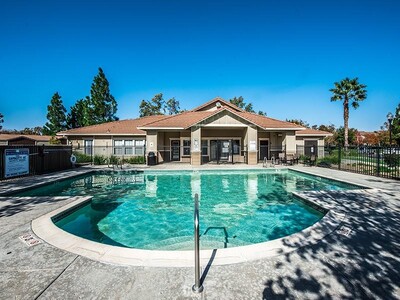 Neighborhood
You'll quickly see that Alhambra at Mace Ranch Apartments is located in a wonderfully thriving community. If you're looking for a day of adventure, check out one of the many museums nearby. Like the California State Railroad Museum. Or if you're looking for some relaxation, take a picnic at Covell Park. Or if you'd rather have dinner out, head over to Sam's Mediterranean Cuisine for a delicious meal.
For more information about this apartment or other great options around California, head over to our site. And if you're looking for some ways to save money while renting in California, check out our post on tips to do just that.
Let us know in the comments other great things you'd like to see more about in the future.
Alhambra at Mace Ranch
Welcome to Alhambra at Mace Ranch Apartments located in the established Mace Ranch Community where beautiful affordable housing is available. We offer one, two, three and four bedroom apartment homes for rent. We strive to provide a living environment like no other with our excellent selection of amenities, fun monthly activities and a feeling of home that you won't find anywhere else! We're conveniently located near Unitrans and Yolo transit transportation, nearby freeway access, a wonderful city park just west of our community offering many residents a beautiful view and are close to shopping and so much more! With everything Alhambra at Mace Ranch Apartment Homes has to offer, why wouldn't you want to make it your home? We would love to show you a floor plan that meets your needs and answer any of your questions you may have. Make Alhambra Apartments your new Davis home.
About
1, 2, 3, and 4 Bedroom
Please Call for Pricing
Address
4500 Alhambra Drive
Davis, California, 95618
Contact
(530) 296-8600
alhambraca-w@m.knck.io
Hours
Monday - Thursday: 9am - 6pm
Friday: 9am - 4pm
Saturday & Sunday: Closed
Floorplan
SQ Feet
Bed/Bath
Price
1x1 60% Income Restricted
709
1 Bed
1 Bath
Call For Details
See Website
1x1 80% Income Restricted
709
1 Bed
1 Bath
Call For Details
See Website
2x1 60% Income Restricted
912
2 Bed
1 Bath
Call For Details
See Website
2x1 80% Income Restricted
912
2 Bed
1 Bath
Call For Details
See Website
2x150BOND Income Restricted
912
2 Bed
1 Bath
Call For Details
See Website
2x2 60% Income Restricted
953
2 Bed
2 Bath
Call For Details
See Website
2x2 80% Income Restricted
953
2 Bed
2 Bath
Call For Details
See Website
2x250BOND Income Restricted
953
2 Bed
2 Bath
Call For Details
See Website
3x2 60% Income Restricted
1156
3 Bed
2 Bath
Call For Details
See Website
3x2 80% Income Restricted
1156
3 Bed
2 Bath
Call For Details
See Website
4x2 60% Income Restricted
1409
4 Bed
2 Bath
Call For Details
See Website
4x2 80% Income Restricted
1409
4 Bed
2 Bath
Call For Details
See Website
See Website