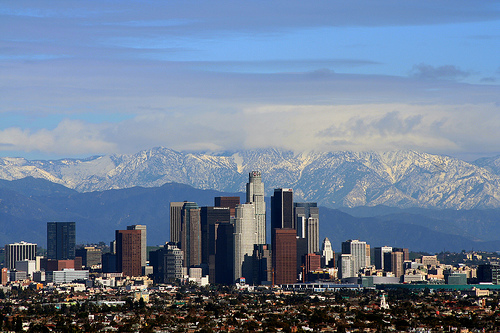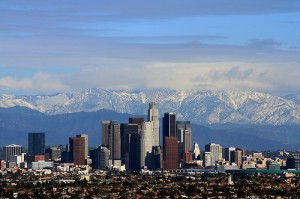 Apartments in California cities range from an average of $573 per month to well above $2,000 per month. Interestingly enough, the 5 cities with the highest average rent aren't in the fancy places you might expect.
Here's the list:
Agoura Hills, CA
Just over 35 miles northwest of downtown Los Angeles, Agoura Hills has some of the most expensive apartments in California.
A smaller city, with 22,180 people, Agoura Hills has a median household income of $108,862. The city experienced rapid growth in the late 1960s and again in the 1980s and is known regionally for having great live music.
Danville, CA
About 20 miles east of Oakland, Danville is larger than Agoura Hills and has 41,555 residents. The median household income is $126,767, which helps residents afford the high rent rates found in the city.
The city hosts a weekly farmer's market each Saturday morning and has a public library that is very active in the community.
Danville is very community-oriented, with regular seasonal activities, including the Devil Mountain 5K/10K run, Hot August Nights, The Fall Arts Festival, and an annual Christmas tree lighting.
La Canada Flintridge, CA
Less than 15 miles north of downtown Los Angeles, La Canada Flintridge is the smallest city on the list of those with average apartment rents of over $2,000. The 20,563 residents earn a whopping $140,747 per year and live in homes with an average value of $1.3 million dollars.
The city was ranked by Forbes as the 18th most affluent city in the United States.
La Canada has many well-respected private schools and is the home of the first Frisbee golf course.
Los Altos, CA
Just over 15 miles from San Jose, CA, you'll find the charming town of Los Altos with its 28,622 residents and median household incomes of $158,745, with median home prices over $3 million and apartment rent rates well above $2,000.
The city has many commercial limitations in place and, as a result, the downtown area has suffered over the last 20 years due to aggressive competitors in nearby shopping centers.
Rancho Palos Verdes, CA
Rancho Palos Verdes sits right on the coast, about 30 miles south of downtown Los Angeles and has expansive views of the Pacific Ocean.
With 40,964 residents, the median household income is $111,421 and the median home price is $1,426,426. Apartment rates above $2,000 make Ranchos Palos Verdes one of the five most expensive places to rent in all of California.
Whether you want to live on massive cliffs that overlook the ocean, or inland in the some of the country's most affluent neighborhoods, you can find apartments in California that cost, on average, well over $2,000 per month. Good luck in your search!
How about you? Any luck finding apartments in CA? Comment below.
*** If you'd like some help finding an apartment in California, I've got a whole staff of people standing by to help you for free. Call one of our apartment experts at 877-676-1767.
Or, click here: https://www.aptscalifornia.com/discover-california-apartments
[Image credit: ahhdrjones]