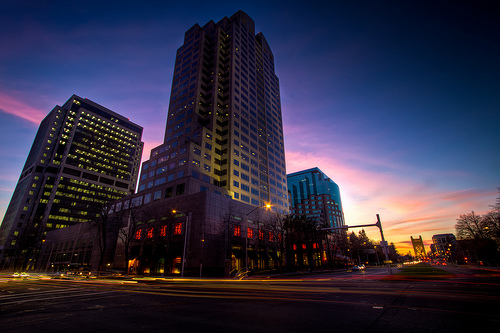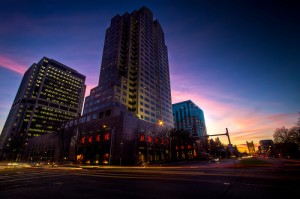 Sacramento is a great place to find apartments for rent, but if you'd rather not live right in the city, there are several other great places nearby you should consider. Here's the list:
Citrus Heights, CA
Mild winters and dry summers characterize this city. Located 15.9 miles from downtown Sacramento, Citrus Heights is a new municipality — only incorporated in 1997, this city has a population of 84,617 and boasts low average apartment rent rates of just $966 per month.
Average commute time for workers is 25.9 minutes and the city is close to just about everything. All major freeways and highways are within 11 miles of the city and the Sacramento International Airport is just 22.8 miles away.
Public transportation is good in the city and shopping abounds. Sunrise Mall has over 100 stores and is in the center of the city. There are also major discount retail stores and the Sunrise MarketPlace which is home to a number of major shops (Barnes & Noble, Best Buy, Lowe's, Target, etc.).
Vacaville, CA
With 91,991 residents, the average family size in Vacaville is 3.25, a bit higher than the U.S. average.
Located 34.5 miles away from Sacramento, the average worker reports a 27.9 minute average commute and only 6.3% of families are below the poverty level. Average apartments rent for $1,214.
Vacaville is home to two state prisons, resulting in the city's largest employer being the California Department of Corrections and Rehabilitation.
This city is a great place each December when the residents gather for the Festival of Trees in the ice skating rink and the Tree Lighting Ceremony which is complete with festive music, hot cocoa, and carriage rides.
Stockton, CA
A large city all by itself, Stockton has 287,578 residents, and if you thought families were large in Vacaville, the average family in Stockton has a whopping 3.65 members.
Nearly too far away for this list, Stockton is 49.2 miles from Sacramento. Average apartment rental rates for this city are $904 per month.
In the late 1990s, the city began a giant revitalization project, adding theaters, transit centers, a ballpark, and more. DeCarli Square, which was created in a sunken parking lot in front of the Hotel Stockton, hosts many music, art, and social gatherings, festivals, and markets.
Average temperatures here are typical for inland California, hot summers with average highs reaching 94 degrees and cool winters. Average lows in December are 36.7 degrees.
Whatever the reason for moving to the Sacramento area, do yourself the favor of searching outside the city to find apartments for rent. California commuters will tell you the drive into the city is bearable and the rents are cheaper than those of cities on the coast.
How about you? Found any apartments for rent in CA? Comment below.
*** If you'd like some help finding an apartment in California, I've got a whole staff of people standing by to help you for free. Call one of our apartment experts at 877-676-1767.
Or, click here: https://www.aptscalifornia.com/discover-california-apartments
[Image credit: agustinrafaelreyes]