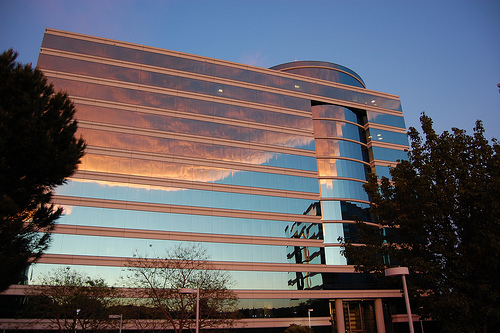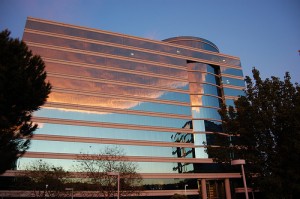 Maybe you need an apartment near San Jose, California because you've gotten a job working in Silicon Valley. Maybe you don't have the job yet, but you're relocating with hopes of finding one. Regardless of your reason for moving to this part of California, here are 3 great cities near San Jose that you have to consider.
Sunnyvale, CA – 11.8 miles
Fremont, CA – 17.3 miles
Hayward, CA – 27.1 miles
Sunnyvale, CA
Sunnyvale is the closest city to San Jose on the list, only 11.8 miles away, with a population of 133,963. Average rent for apartments here is $1,446.
With twice the national average of college graduates for a city this size, it's no surprise that Sunnyvale is right in the middle of Silicon Valley.
Sunnyvale is also consistently ranked as one of the safest cities in the United States according to FBI crime reports, but in spite of the low crime rate, residents need to beware of the ghost that haunts the local Toys R Us store. At least, that's what psychic Sylvia Browne claimed on the 1978 TV show "That's Incredible."
Fremont, CA
You wouldn't expect to find such a family-friendly city with a small-town feel when visiting Fremont's 205,517 residents, especially with the city only being 17.3 miles from giant San Jose; but, somehow, Fremont manages to offer these things and more. Average apartment rent of $1,454 per month is nothing compared to all you get when you live here.
Average commute time for Fremont residents is only 29.2 minutes and median household income is $95,028 – nearly twice the national average.
Fremont's geographic position near the bay gives it some of the best weather in the area, with August highs averaging 79 degrees and December – January lows averaging a warm 42 degrees.
Hayward, CA
Home to 144,291 people, Hayward is 27.1 miles from San Jose and minutes from the San Mateo Bridge. Average apartment rent in the city is $1,216 per month.
While Hayward is a lovely city, the downtown area is lacking, with several abandoned buildings that reflect the current faltering economy; but, there are a high number of renters here, about 10% higher than the national average and vacancy rates are high, so you shouldn't have any trouble finding a great apartment in Hayward.
The San Jose area is, without a doubt, one of the best places to live in the state of California. Apartments here are usually well-maintained and the climate is divine. If, however you don't want to live right in San Jose, but need to keep your commute short, consider the cities on the list — they all have great apartments. California is a fantastic place to live.
How about you? Any luck finding apartments in CA? Comment below.
*** If you'd like some help finding an apartment in California, I've got a whole staff of people standing by to help you for free. Call one of our apartment experts at 877-676-1767.
Or, click here: https://www.aptscalifornia.com/discover-california-apartments
[Image credit: kevinkrejci]