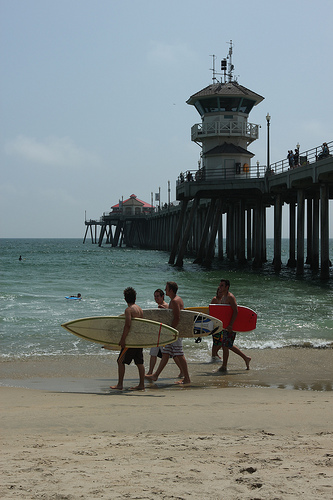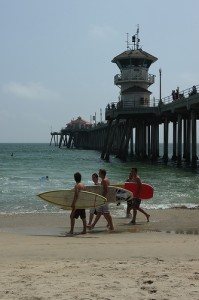 If you'd like to live in a California apartment in a larger, low-crime, high-prestige California city, this list is for you. The only catch is that average apartment in these cities is higher than most of the rest of the State, ranging from $1,452 per month in Huntington Beach to $1,803 per month in Irvine.
Irvine, CA: Average Rent – $1,803, Population – 209,716
In 2010 by the Federal Bureau of Investigation reported that Irvine has a lower crime rate than any other city in the United States with a population over 100,000. Home to several major universities, the city's economy is driven by primarily by education, technology, and semiconductors. In 2010, CNNMoney.com ranked Irvine as the 22nd best place to live in the United States.
Thousand Oaks, CA: Average Rent – $1,657, Population – 123,520
Located between Los Angeles and Ventura, Thousand Oaks has excellent public transportation access to both cities. Over 75 miles of trails are found here and more than 15,000 acres are designated "open space." Regularly ranking as one of the safest cities its size in the United States, Thousand Oaks is a wonderful place to call home.
Simi Valley, CA: Average Rent – $1,639, Population – 120,921
A beautiful place to live, Simi Valley usually ranks in the top 10 safest cities in the United States. Home of the Ronald Regan Presidential Library, the local economy is driven by machinery and tools as well as by the metal industry. Occasional wildfire scares threaten the area, but homes and apartments are not usually lost within the city limits.
Fremont, CA: Average Rent – $1,454, Population – 205,517
A hip city with many regional attractions, Fremont is the largest suburb in the San Francisco metropolis. Local attractions include Fremont Central Park, Aqua Adventures, Ardenwood Historic Farm, and the Mission Peak Regional Preserve.
Huntington Beach, CA: Average Rent – $1,452, Population – 193,366
Known as Surf City, USA, Huntington Beach has 8.5 miles of beach with excellent and consistent surfing conditions. Construction of any kind is prohibited on the beach which has helped keep up the natural beauty of the area. Tourism is a major contributor to the local economy.
California apartments in the cities listed above are certainly priced higher than average for the rest of the State, but life in these cities is safe, rich, and abundant. If you have children, you should consider these cities for the safety they offer.
How about you? Any luck finding California apartments? Comment below.
*** If you'd like some help finding an apartment in California, I've got a whole staff of people standing by to help you for free. Call one of our apartment experts at 877-676-1767.
Or, click here: https://www.aptscalifornia.com/discover-california-apartments
[Image credit: cefeida]