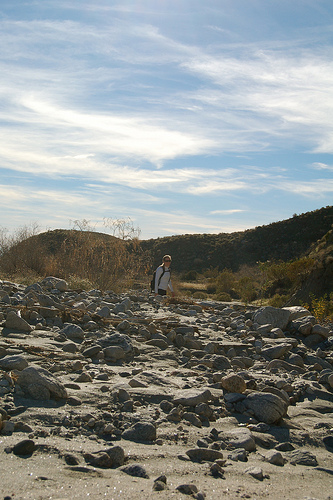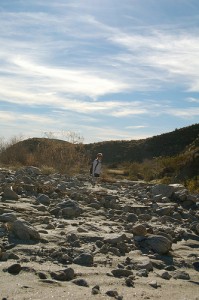 The worst part of winter is shoveling snow and trying to keep from slipping on the ice. When you're ready to run away, consider looking to find an apartment for rent in warm California.
Here are 4 great cities with perfect winter weather:
Blythe, CA
With a population of 21,322 and average apartment rental rates of only $679 per month, you've got to wonder why more people don't run away to Blythe during the winter. Well, they do — during winter months, the population within 50 miles of Blythe has been known to exceed 500,000.
Approximately halfway between Los Angeles and Phoenix, average lows here rarely dip below 40 degrees and highs during the winter months range from 66 – 79 degrees. The nearby Colorado River offers great river recreation activities and gives the city its nickname: City of Outdoors.
The nearest larger cities are Lake Havasu City, AZ and Yuma, AZ, both great snowbird cities in the neighboring State.
Desert Hot Springs, CA
Desert Hot Springs is best known for its hot mineral springs in the middle of the desert (I wonder how they came up with the name for the city…)
Many hotels have sprung up over the years that cater to travelers wanting a unique hotel and spa experience, but the best part of this city of 24,345 is that average apartments here rent for just $813 per month, so you can stay all winter, if you'd like.
Clearly above the rest, snowbirds love the 330 days of sunshine Desert Hot Springs get each year.
Indio, CA
Larger than the other cities on the list, Indio, has 85,062 residents and average apartment rental rates in the city are $978 per month.
Known as the City of Festivals, this city has festivals for everything from tamales to dates and music to hockey. Many festivals are held during winter months, a good thing, because summers in Indio are unbearable.
Winters, however, are divine with average temperatures from November – March ranging from 41 – 80 degrees.
La Quinta, CA
The most expensive city on our list is about 129 miles east of Los Angeles. Average rents here are $1,426 per month and the city has 44,701 residents.
Nicknamed the Gem of the Desert, La Quinta has been called the nation's leading golf destination. In fact, golfing is the largest contributor to the local economy.
La Quinta's climate is spicy hot in the summer and mild in the winter with average temperatures never dropping below 41 degrees.
If staying out of the snow is an important part of your winter, the 4 cities listed above have great apartments for rent. California winters don't bring snow to these parts of the State and snowbirds flock to these cities each year. Keep warm!
How about you? Any luck finding apartments for rent in California? Comment below.
*** If you'd like some help finding an apartment in California, I've got a whole staff of people standing by to help you for free. Call one of our apartment experts at 877-676-1767.
Or, click here: https://www.aptscalifornia.com/discover-california-apartments
[Image credit: bdearth]