It can easily get overwhelming with all of the different options available to you when you're looking for a new apartment. Whether you're looking to live in your favorite neighborhood. Or if you're looking for something with all of the best amenities. You'll always have a lot of research that goes into getting that perfect place of your dreams.
While it can be common to see the word luxury thrown around for a lot of apartments, there are certain things that have to go into a truly luxury apartment. So what exactly is a luxury apartment? And how do you find one? Well, we've got the breakdown for you on what you should expect when searching for your next luxury apartment.
What is a luxury apartment?
With the term luxury getting thrown around a lot these days, it can get difficult to understand what exactly it means. If we're looking at just the basic definition, a luxury apartment provides you with a better than average level of comfort, quality, and convenience. This is also why you can expect to be spending more with these apartments. But with higher rent comes many, much-desired perks.
In 2016 three out of every four newly built apartments in the United States were designed toward high-end buyers who can afford to buy a home, but rather choose to rent. The luxury apartments boom has been centered in the fastest-growing cities around America. The top five cities being Houston, Dallas, Washington DC, Seattle, and Denver.
But what makes it a luxury apartment? Here are a few things you should look for when searching for your next luxury apartment.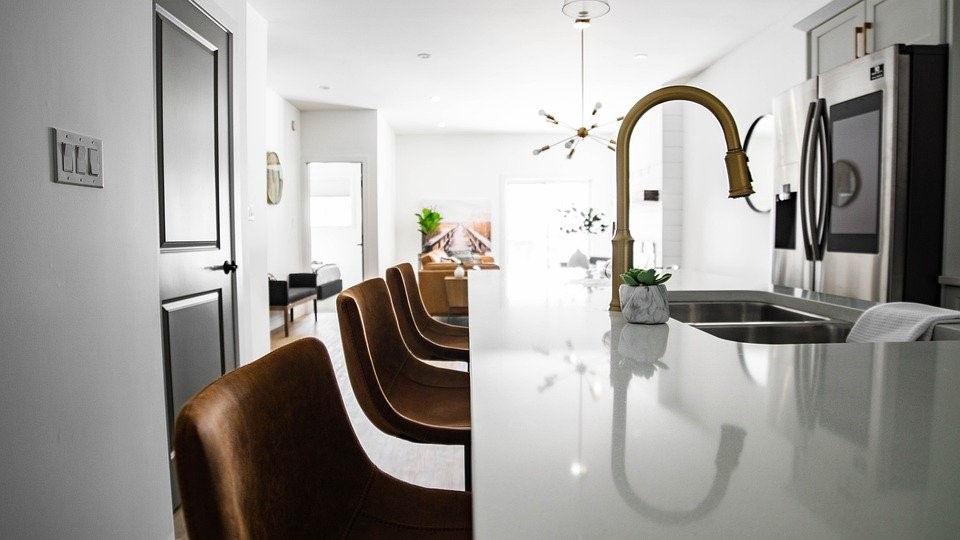 Appearance
For an apartment to be considered a luxury apartment, there must be a high-quality feel to the space. You'll find they are commonly newer builds and will be frequently renovated. If possible, there will be spacious floorplans and some will have balconies. Sometimes you'll find luxury apartments with large windows and high ceilings to add to the high-end feel.
When renting a regular apartment, you can expect to find laminate countertops, carpet, and in the kitchen standard white appliances. However, when renting a luxury apartment, you'll be more likely to find stone countertops with the potential of stainless steel or other non-white appliances in the kitchen. You're also more likely to have hardwood or tile flooring throughout the space rather than carpeting.
Amenities
Amenities are one of the biggest contributing factors to get the coveted title of luxury apartments. Those offered in these high-end apartments aren't necessarily something you are going to find in a lower-priced apartment complex.
Depending on where you're looking to live, you can expect to have a doorman in your luxury apartments. Some of the high-end complexes will have a 24-hour fitness center and sporting facilities, such as basketball and sand volleyball courts.
Others will have movie theaters and rooftop decks. And in the even fancier options, you can find bowling alleys and beer tasting rooms. On-site parking and sometimes valet parking will be available as well as many other countless amenities.
You won't, unfortunately, be able to find all the amenities mentioned in every luxury apartment. Therefore, you'll need to decide what is your highest priorities to help narrow down your search.
Location
Where the community is located is another big factor in whether or not it's a luxury complex. To be a luxury apartment, even the location has to be in a premium spot. You'll oftentimes find these communities in the best part of the city and will give the best view there is to offer. This will include being in a safer neighborhood with lower crime rates.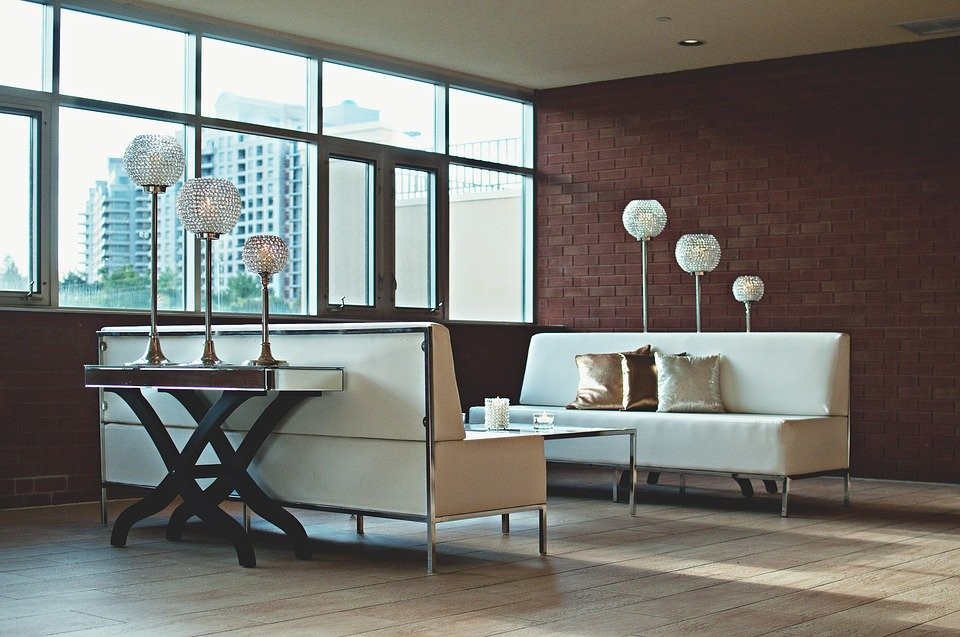 Pros and Cons
Pros of a luxury apartment
High-end community amenities: With a luxury apartment, you'll get amenities you won't find at other apartments. Like a doorman, a 24-hour fitness center, and so much more.
Great location: These apartments are often located in the best part of the city where you'll have lower crime rates
Parking: Many luxury apartments have some sort of parking available to residents, either covered or possibly even an attached garage.
Security: Most of these communities offer security systems for each apartment to increase your safety. Though they often include a security gate around the property as well, making it more difficult for non-residents to enter the complex.
Cons of a luxury apartment
More expensive: Because of the nicer amenities and fancier apartments, you should expect to pay more for living in a luxury apartment.
Provided décor: While you can expect great and updated apartments, it can be hard to match your personal style with the décor of the apartment.
Stricter lease terms: Living in a higher-end community, the lease terms may be more strict than what you'd find in a regular apartment rental.
Higher Utility Bills: With the larger windows and higher ceilings, it can be more expensive to cool and heat your space, which in turn will cause higher utility bills.
Luxury Apartments in California
Los Angeles
THEA at Metropolis: https://theadtla.com/

Includes features like personal trainer sessions and instructor-led fitness classes, the Alfred app to set up in-home services, and a yoga studio

ARQ: https://arqatcumulus.com/

Includes features like an on-site car wash, sky lounge and bar with DJ area and panoramic views, and a Jr. Olympic-size pool with spa, cabanas, and lounge seating
San Diego
Luma Apartments: https://lumaapts.com/

Includes features like concierge services, 9-foot ceilings, and clubhouse set up for the ultimate entertainment experience

Spire San Diego: http://www.spiresandiego.com/

Includes features like a screening room, game room, 24-hour fitness center, and lap pool and spa
San Francisco
NEMA Apartments: https://www.rentnema.com/

Includes features like a club solarium, the third floor Urban Terrace, group fitness classes held in the spin studio, energy solarium, and skyline terrace, and spa treatment rooms

The Avery: https://www.theaverysf.com/

Includes features like 24/7 valet parking in a private on-site garage, private dining room with a catering kitchen, indoor lap pool, and key-coded elevators for secured access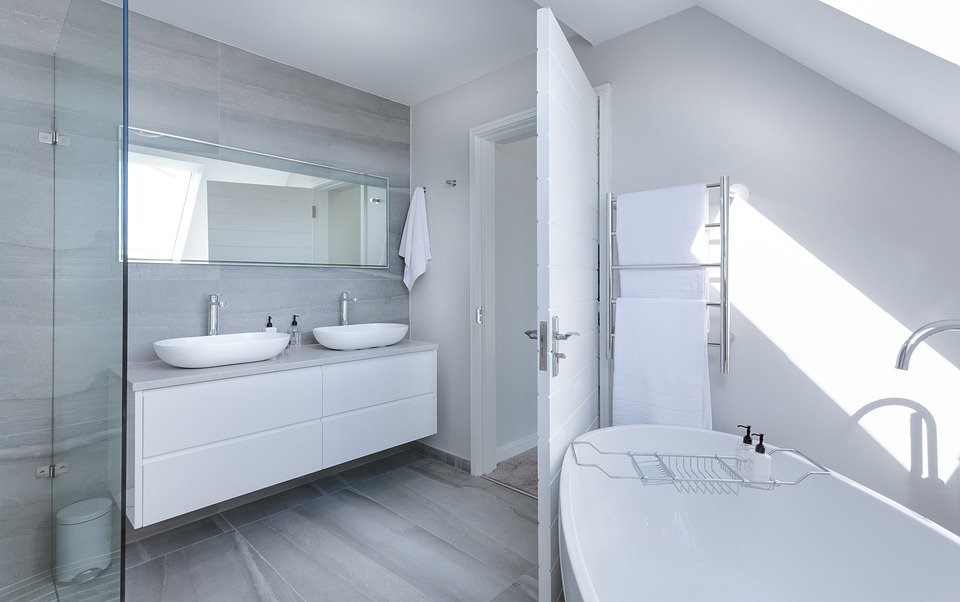 While we have only named a few luxury apartments throughout California, there are plenty of other options to choose from. With a bit of work and research, you can find the perfect place for you. Let us know in the comments what you like most about luxury apartment living.
If you're looking for a new place to live, or are interested in moving to the gorgeous state of California, find your next dream apartment here. While on your search for the best apartments, be sure to check out, some of the most affordable places to live in California.