Panomar Apartments in Alameda, California is where the coastal life meets luxury. Here, home truly becomes the destination. Discover fully renovated apartments that are complete with everything you need. Located at 1100 Pacific Marina, you'll have many chances to dive into the local attractions. Alameda is adjacent to Oakland, and across from the San Francisco Bay. So you can enjoy the perfect blend of small-town charm and modern city life!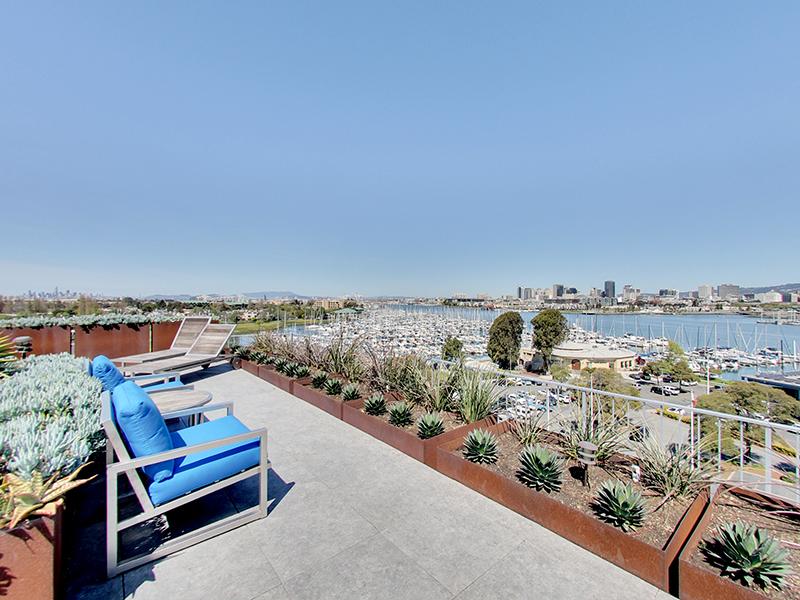 With great weather and vintage styles, you'll fall in love with this neighborhood. Grab a bite to eat from one of the top restaurants in this area. Embrace bay landscapes that are beautiful, and refreshing. At Panomar Apartments, your day-to-day routine is regularly enhanced. Here you can experience ongoing feelings of exploration, adventure, and relaxation.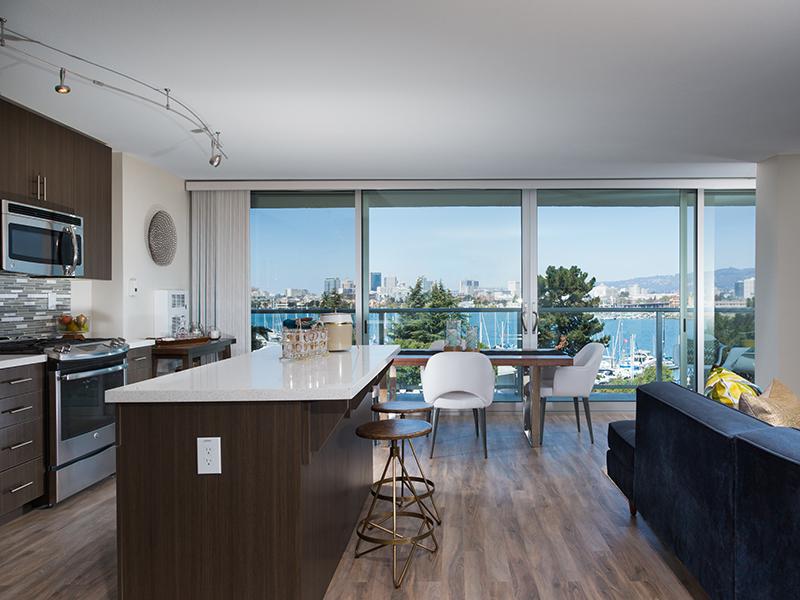 Panomar offers 1, 2, and 3 bedroom apartments that include stunning features, and amenities. Enjoy a private balcony, walk-in closets, and a view. This community also hosts a rooftop deck, fitness center, business center, BBQ grills, dog walking services, and more. Life is better when you have everything that you need to always feel right at home. Panomar brings you everything that you desire so that you can create the lifestyle that you have been waiting for.
Panomar
Come home to the coastal city you've been waiting for at a dream location. Nestled at 1100 Pacific Marina, Panomar Apartments in Alameda, CA, is where home becomes your favorite destination. Here, you can take in the stunning bay scenery while living in a prime luxurious space. Our Alameda apartments for rent give you proximity to many endless local attractions. With quick access to everything in Oakland, you'll be able to discover the entire world at your fingertips. Enjoy exploring local attractions such as Crab Cove Visitor Center, Crown Memorial State Beach, Pier 39, Golden Gate Park, and more. Embrace top local restaurants, modern art, outdoor recreation, and a thriving community at our Alameda apartments.

Dive into the Bay Area in a neighborhood that makes you feel right at home. Panomar Apartments offers luxury and convenience, and it's within your means. Select from our fully-renovated 1 bedroom apartments in Alameda and 2 bedroom apartments and 3 bedroom apartments. With fully styled high-end finishes you'd expect to see in a boutique hotel, our apartments near Alameda have the features that you want. If your balcony doesn't invite your eyes to see things differently, the floor-to-ceiling windows will. Let us prove it to you by scheduling a tour of Panomar today.
About
1, 2, and 3 Bedroom
Starting at $2550
Address
1100 Pacific Marina
Alameda, California, 94501
Contact
(510) 775-1715
panomar@amcllc.net