California is such a huge state that holds so many beautiful must-see adventures for you to go on. No matter where you're at, you'll be able to find something you can do. Which can get a bit overwhelming when you don't know how to narrow it down to one-weekend activity.
To help you choose what to do this weekend, we've compiled a list of our top ten must-see attractions for California. Remember to check weather conditions and if places are open before you head on out.
1) California's Pacific Coast Highway
Easily one of the most beautiful drives, the Pacific Coast Highway is the top of our must-see list for a reason. You don't want to miss out on this stunning drive along most of California's coastline. We recommend taking it in short trips so you can make plenty of stops along the way. Because while the beauty of driving the coast is worth it alone, making a few detours make the trip even more amazing.
2) Mendocino Coast
The first stop at Mendocino Coast is, of course, to see the stellar view of the ocean. Be sure to explore the tide pools around the area when the tides are low. But, that's not all there is to do. There's Mendocino Village surrounded by picturesque wildflower-covered bluffs, where you'll find restored Victorian homes and delicious restaurants. And Elk with its stunning views where you can stay at one of the oceanfront Bed and Breakfast Inns.
For more information on where to stay and what to do, here's the website for the Mendocino Coast chamber of commerce.
3) Joshua Tree National Park
Spend the weekend at Joshua Tree National Park exploring where two distinct desert landscapes meet. The sprawling park, coming in at nearly 800,000 acres, has so much to offer. From the sand dunes to granitic monoliths there is a bit of everything here. While out exploring, look for the vast plant and wildlife.
Because of the desert heat, you'll want to check out the Joshua Tree National Park's website and weather conditions before heading on over to the park.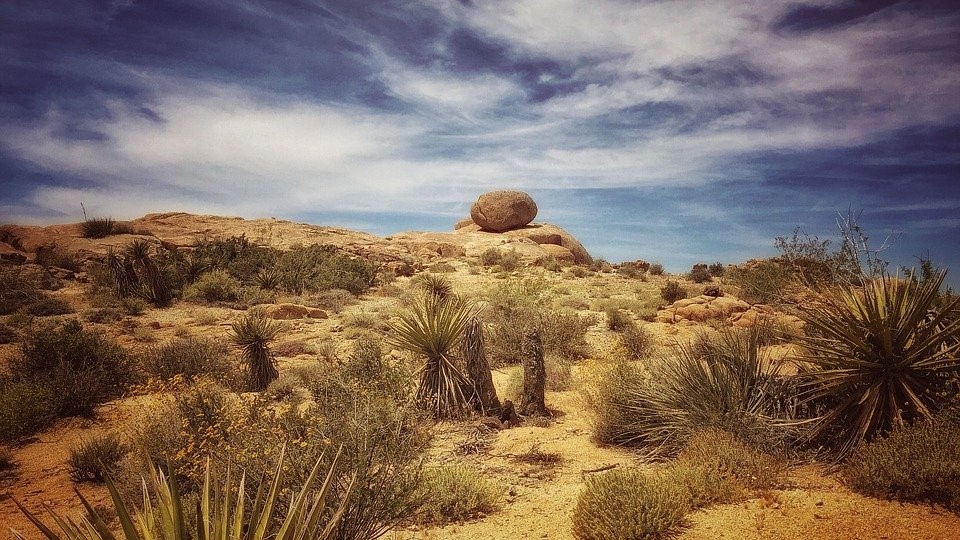 4) Emerald Bay State Park
This gorgeous park covers six miles of Lake Tahoe's west shore. The scenic overlook on Highway 89 gives you a beautiful panorama of the area, including Emerald Bay and the lake. At Emerald Bay, you can see Fannette Island, the only island in Lake Tahoe. And if you get the chance, check out Vikingsholm, Tahoe's hidden castle.
Head on over to the Emerald Bay State Park website for more information.
5) Humboldt Redwoods State Park
Here at Humboldt Redwoods State Park, you'll find the largest remaining old-growth redwood forest in the world. And while you see the stunning grandeur of these trees, keep an eye out for the wildlife, like black-tailed deer, chipmunks, and a wide variety of birds. On rare occasions, you might even be able to find some tracks of bobcats or black bears.
For more information, check out Humboldt Redwoods State Park's website.
6) Yosemite National Park
No matter what you're looking for, you'll find it at Yosemite National Park. There are stunning waterfalls, like Yosemite Falls or the much smaller Vernal Falls. Or if you want gorgeous mount peaks, look no further than Cathedral Peak. But whatever you choose, you don't want to miss out on Glacier Point where you can see the grandeur of Yosemite Valley.
To plan your trip to Yosemite National Park, head on over to their website.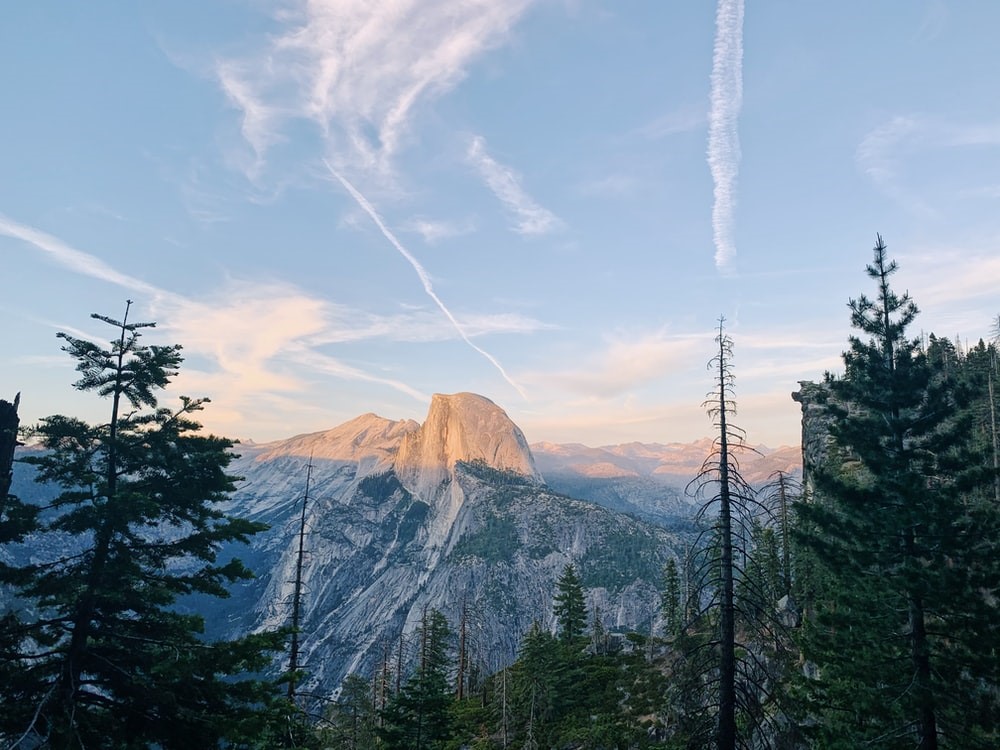 7) Lava Beds National Monument
Because of volcanic eruptions on the Medicine Lake shield volcano, we have the current rugged landscape filled with amazing volcanic features. This amazing high desert wilderness is great for seeing many Native American rock art sites and even some historic battlefields. While you're here you can see hundreds of caves where you can explore many of the developed caves that have established trails.
To plan your visit to Lava Beds National Monument, head on over to the website.
8) McWay Falls
Big Sur is often on the lists of things to see in California. With stellar views of the coast, it's no wonder. But we have to say the McWay Waterfall Trail is by far the best thing to do when visiting Big Sur. The beautiful waterfall is one of the most well-known images of Big Sur and with a short hike you can see it from not one, but two vantage points. For more information about the hike and where to go, check out the website.
9) Monterey Beach
With miles and miles of beautiful coastline, it's easy to recommend Monterey Beaches as one of the places you have to see. There are stunning cliffs with waterfalls. As well as rocky shores for those looking for tidepools. And if you want to get some surfing in, this is also the place for you. Plan to spend the whole day on one of these stellar beaches. You won't be disappointed no matter what option you choose.
10) Big Basin Redwoods State Park
There's a reason this park became California's first state park. You don't want to miss the stunning beauty of the coast redwoods. Being some of the oldest trees in the world, some reach more than 300-feet tall and 50-feet around. While here, check out some of the recreational activities. And while out exploring keep an eye out for the wildlife, like banana slugs and lizards.
Head on over to their website to find more information about Big Basin Redwoods State Park.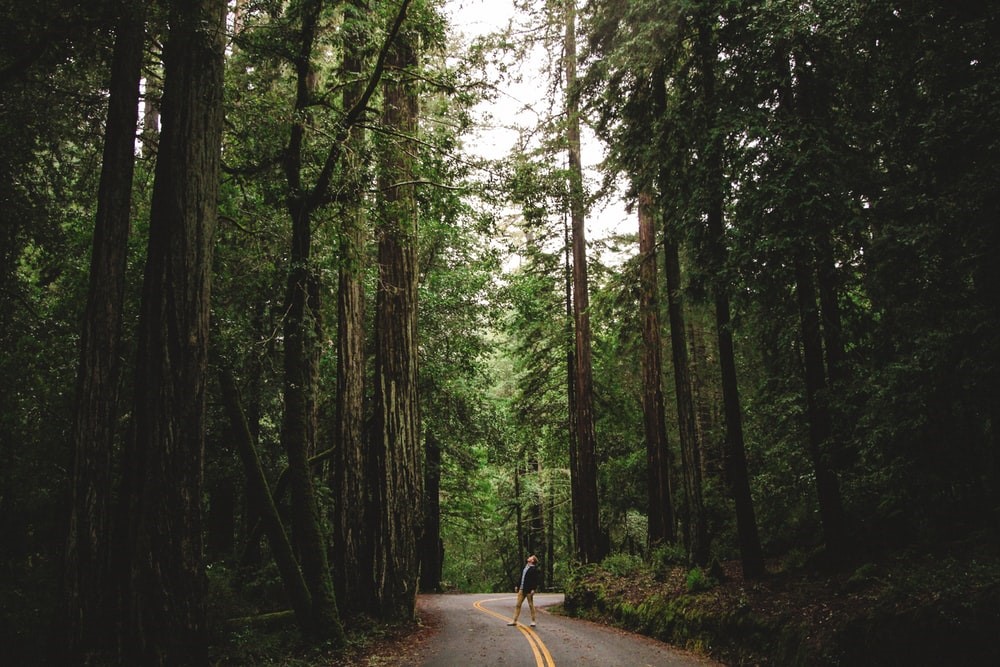 We may have only listed a handful of our must-see places to visit here in California. But this is by no means an all exclusive list. There are far too many great must-see attractions to possibly name them all. What are some of your favorites to do around this great state? Head on down to the comments and let us know.
If you're looking for a new place to live, or are interested in moving to the gorgeous state of California, find your next dream apartment here. While on your search for the best apartments, be sure to check out, some of the most affordable places to live in California.