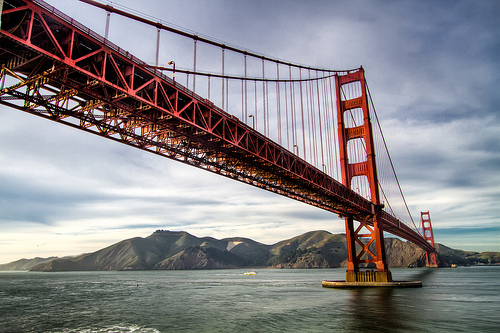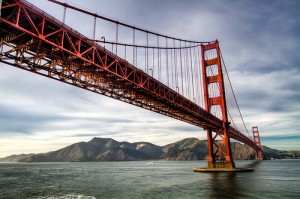 Need to rent an apartment in CA, but don't want to live right in the city? Check out apartments in these nearby cities:
Daly City, CA
Only 7.9 miles southwest of downtown San Francisco, this city of 102,165 residents is a shopper's paradise. In fact, San Francisco residents regularly visit here for the free parking and lower tax rate. Make sure to check out Westlake Shopping Center and Serramonte Center.
Average apartment rent in Daly City, CA is $1,428 per month — just $29 above the cost of an apartment in crowded San Francisco.
Richmond, CA
Across the Bay Bridge and 18.2 miles from San Francisco lies this beautiful city of 103,165 people. Richmond features average apartment rental rates of $1,119 per month.
While rent rates here are much lower, this city has a higher crime rate than the rest of the bay area; but, the mild climate nearly makes it worth the extra risk. Average temperatures in the winter only hit lows of 43 degrees and average highs only reach 73 degrees in the late summer.
One of my favorite parts of Richmond is the abundance of many animal types: harbor seals, geese, deer, falcons, foxes, owls, and other animals live in nearby Wildcat Canyon and on the shoreline. Monarch butterflies pass through each year during their annual migration between Canada and Mexico. This city is an environmental wonderland.
San Rafael, CA
A quick 18.5 miles across the Golden Gate Bridge you can find San Rafael, a small city of just 55,902 residents. Average apartment rent rates here are $1,377 per month and are a perfect price for this hip place.
Home to LucasFilm, George Lucas's Skywalker Ranch, several video game companies, and other leading technology developers, the city has hotter summers than other portions of the bay area — average highs fluctuate between 78 – 81 degrees during the months of June – September.
San Mateo, CA
Just south of the San Francisco International Airport and only 19.5 miles from downtown, San Mateo is home for 92,791 people and features average apartment rental rates of $1453 per month.
The city government works diligently to help residents take part in local events and attractions. Their Web site ( https://cityofsanmateo.org ) features several sections with valuable information about art, shopping, services, green initiatives, events, restaurants, and more.
When you move to the San Francisco area, you'll want to seriously consider living just outside of the city — not too far, or the commute will kill you. These 4 great cities offer great locations to rent apartments. California can't wait for you to arrive. See you soon!
How about you? Did you rent apartments in California? Comment below.
*** If you'd like some help finding an apartment in California, I've got a whole staff of people standing by to help you for free. Call one of our apartment experts at 877-676-1767.
Or, click here: https://www.aptscalifornia.com/discover-california-apartments
[Image credit: augstinrafaelreyes]